Hey ya!!! I'm Molly,
owner and photographer of Zealous Stills Boudoir. I started Zealous Stills in 2017 with nothing but a single camera and a vision of making women feel beautiful. After years of being in sub-par and abusive relationships, I found a huge passion for creating a safe space for women to explore the love they have (or have lost) for themselves. My main mission is this,
To create an environment where women can shamelessly be the most beautiful woman in the room. I want to strip your shell and reveal your inner goddess.
Check out what past clients have said:

"Molly is one of a kind! She has such an amazing talent that goes so much deeper than the "photographers eye"! She connects on a level that I can't describe. She allows you to be feel all the things that every women longs to feel within herself. Don't miss this opportunity to really discover you on a whole different level." - S. D.



"Molly is BEYOND talented! You will feel at complete ease with her, even if you're completely nude! I truly believe she cares about each of her clients individually and wants to make every single experience a memorable one. If you struggle with self worth or self love or even finding yourself, this is something you NEED to do! Molly is the best in the biz!" - M. R.

"Molly has this boudoir experience perfected. From the moment you show up, until the moment you leave, she makes sure you are comfortable, happy, and having fun. She makes sure you take photos that represent you and your personality but also show a side of you that you possibly didn't even know existed. Not only is the experience totally top notch, the photos are exquisite. If I could get every woman I know to go to Molly and take boudoir photos,I would! There's nobody out there that cares more about you and your experience than Molly. 10/10 with her and the whole package she offers!" - M. W.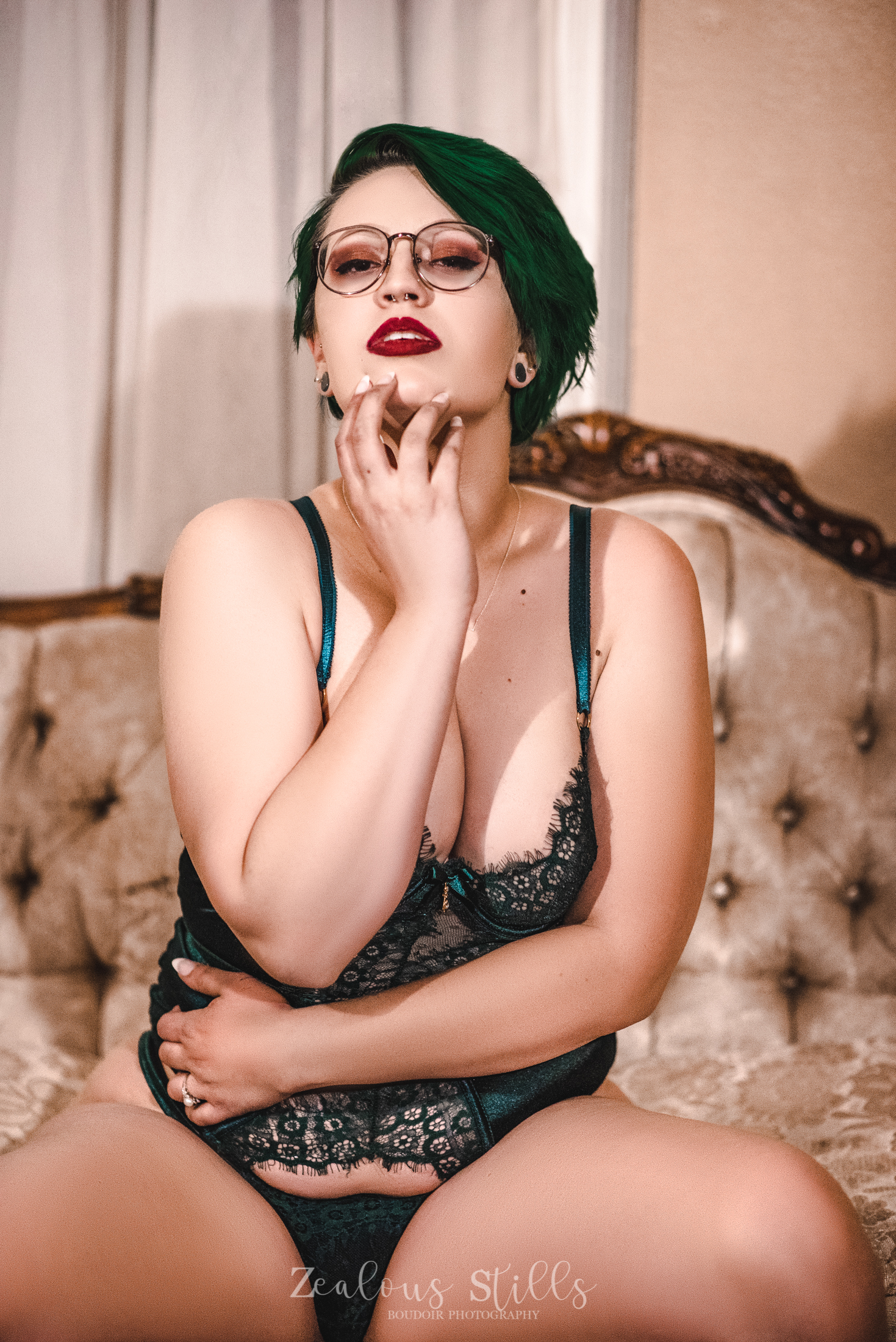 You're hair and makeup artist for zee day!
Claire has been with Zealous Stills since May of 2018. She has followed her love of all things beauty since early high school. Claire attended the Cosmetology and Spa Academy after graduating from McHenry West. Not only is she certified to do hair and makeup, but she also has certifications in facials, waxing, keratin treatments, and as a nail technician. She also works as a stylist and makeup at A'vion Salon and Spa in Algonquin. Other than the professional side, Claire is engaged and a proud mother of her daughter, Violet.